Fans continue to flock to Avatar: Flight of Passage in Disney's Animal Kingdom showing that the breathtaking experience of this ride is one of the best.  On World's Oceans Day, we were given a sneak peek at new concept art for Avatar sequels and they are just as amazing as ever.
[google_ad]
Academy Award winning producer Jon Landau posted a few pictures on his twitter account showing these new images.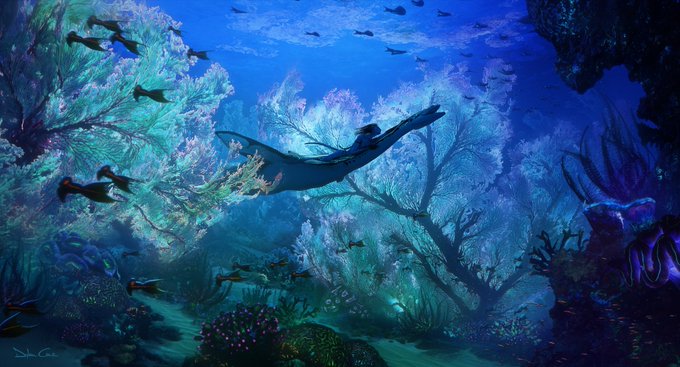 You can understand by the image why he would choose to post it one World Oceans Day.  It seems clear that in upcoming films, the oceans of Pandora will play an important part.
[google_ad_btf]
After years of being pushed back, the film is (still tentatively) slated to be released on December 16, 2022, with three subsequent sequels scheduled to be released on December 20, 2024, December 18, 2026 and December 22, 2028 respectively.
We can't wait to see what other breathtaking images will bring this new film to life.
Source: thedisinsider