We recently received a press release about Disneyland Paris. It's about to be their 30th Anniversary on March 6th, and exciting things are coming like new shows, new food and beverage, new merchandise, and so much more.
If characters are your favorite at the Parks, this is for you. Disney and Pixar characters will be all around, and Guests will love it.
Related: Shows and Entertainment for 30 Years of Disneyland Paris
There will also be gazebos designed to make you feel like you are a part of the movie magic.
If you have been to Disneyland in California recently, you have certainly seen Adventures Campus. It is a Marvel fan's dream come true, and that incredible land is coming to Disneyland Paris as well.
Related: 30 Years of Disneyland Paris
If you want to get excited for Disneyland Paris see the information below:
NEW GARDENS OF WONDER THAT CELEBRATE NATURE AND THE DIVERSITY OF DISNEY AND PIXAR CHARACTERS
Disneyland Park will be home to entirely new Gardens of Wonder comprised of 10 different theme-based gardens. Installed in front of Sleeping Beauty Castle, the gardens will feature 30 entirely new art pieces, kinetic Disney and Pixar sculptures which will "come to life". They will celebrate nature, embody the diversity of popular Disney and Pixar Characters, and offer an enchanted promenade for our Guests.
Each of these pieces has been imagined thanks to the expertise and creativity of our Landscaping and Entertainment teams, and is produced by local craftsmen whose know-how has contributed to Disneyland Paris experience for many years. Inspired by various sources of influences : from windmills for children to the world of Salvador Dali, among other things – this 30 pieces of art will be installed in 10 different theme-based gardens and will represent a wide variety of Disney and Pixar Characters, from Princesses to Villains. For example, the Garden of Asia will include sculptures of Baymax (Big Hero 6), Mushu (Mulan) and Sisu (Raya and the Last Dragon).
The 3D modeling and handmade production of these 30 art pieces were carried out in collaboration with 3 French companies expert in decor production based in Ile-de-France. These 3 companies, including different professions such as engineers, technicians, painters have worked in collaboration with Yves Ollier, Set Designer Manager at Disneyland Paris, to create these Gardens of Wonder.  The above video offers a behind-the-scenes look at how the new Gardens of Wonder at Disneyland Paris will look like.
Disneyland Park will also be redecorated using the iridescent theme, with sparkling blue and purple hues.
Lighting effects, neon lights and backlit kinetic mobiles will be used to decorate Disneyland Park's main places, such as the Gazebo, Main Street Station, and Disney Village as well.
Fun Facts
As a real kingdom of nature that spreads over 2,230 hectares, if Disneyland Paris were a garden, it would be the biggest in Europe. With more than 35,000 trees, 450,000 shrubs and over 1 million flowersplantedeveryyear, this kingdom of nature makes the Park look more beautiful, while changing based on the seasons and celebrations.
In total, around a hundred Cast Members – who work as gardeners who create magical worlds – design and take care of the exceptional green landscapes that are notably inspired by those dreamed up by Walt Disney and contribute to making the dream a reality.
At Disneyland Paris, there are 9 different professions in the field of horticulture, along with arborists, a watering system comprising 6,000 km of hoses that is unique in Europe, not to mention the famous indoor plants that Guests can admire every day in all 7 Disney Hotels.
Therefore, the Landscaping department teams play a key role in the continued success of Disneyland Paris, as their mission consists of being always more creative.
More generally speaking, the environment and nature are taken into account as part of the resort's daily operations, thanks to a long-standing commitment in terms of environmental stewardship. For more information, click HERE.
AVENGERS CAMPUS: OPENING SCHEDULED FOR SUMMER 2022
The 30th Anniversary will also mark the highly anticipated opening of the new theme-based area Avengers Campus, which is an integral part of the transformation of Walt Disney Studios Park. Starting Summer 2022, Super Heroes from the MARVEL universe will gather at Avengers Campus. They will invite Guests to embark on a brand-new epic journey consisting of heroic adventures and missions to fulfill, thereby extending the immersive experience in the MARVEL universe, that started with the opening of Disney's Hotel New York – The Art of Marvel in 2021.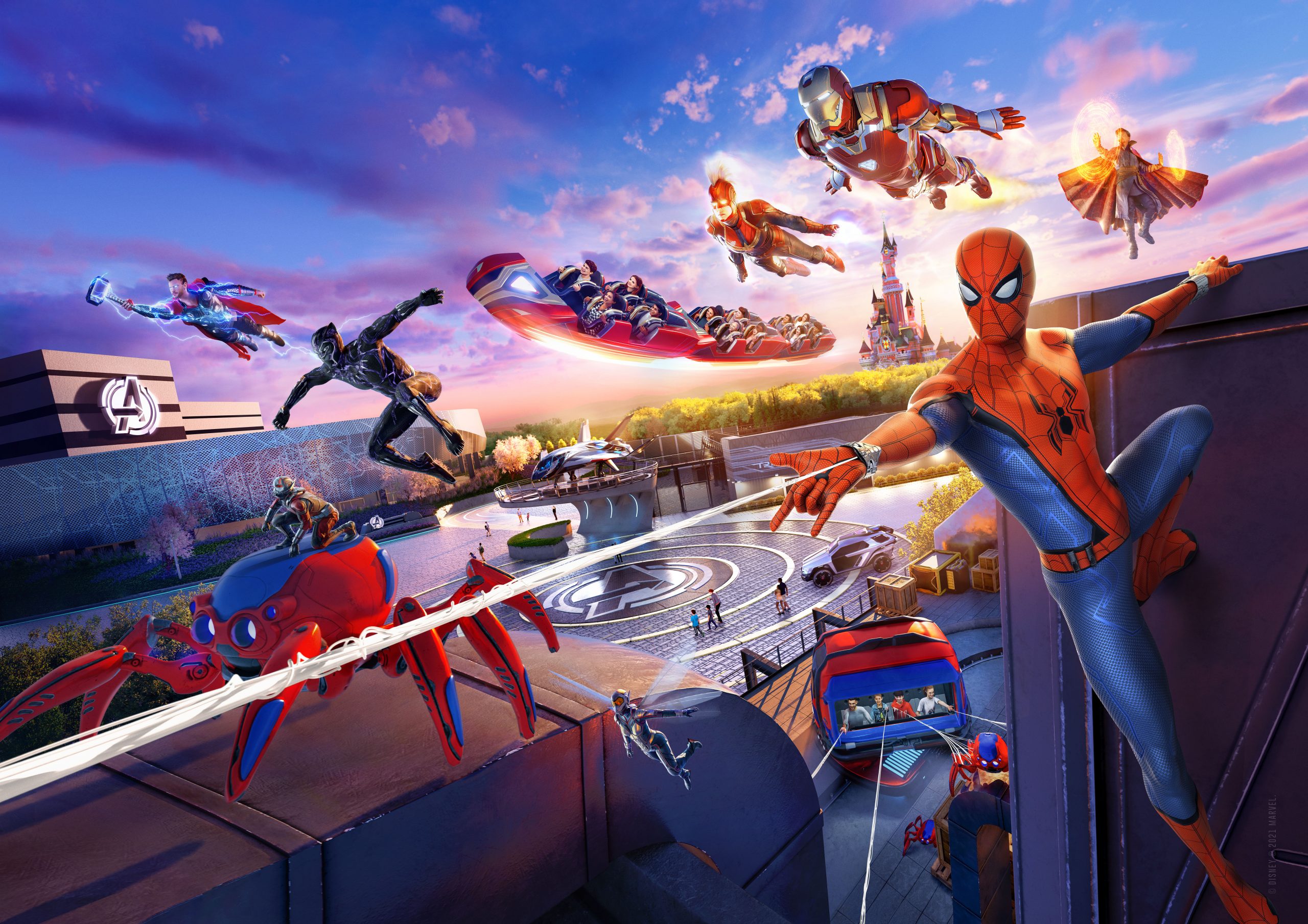 Keep up with all the latest Disney information on Disney Tips and like our
Facebook Page
.