'Encanto' has warmed the hearts of many! If you haven't seen this charming film yet, or want to see it again, you can still find it in theaters. It's also available on Disney+.
Related: The D23 Gold Member Collector Set for 2022
Disney Tips participates in affiliate advertising programs. We may earn a commission when you make a purchase through links on our site.
If you'd like to show your love of 'Encanto', what better way to do it than with merchandise? Here is information on some of the items available, from D23, the Official Disney Fan Club:
Bring home the magic of Walt Disney Animation Studios' Encanto with these fantastical items from shopDisney and more! D23 Gold Members, don't forget to use your 10% off any purchase of $50 or more during your mystical Madrigal shopping spree…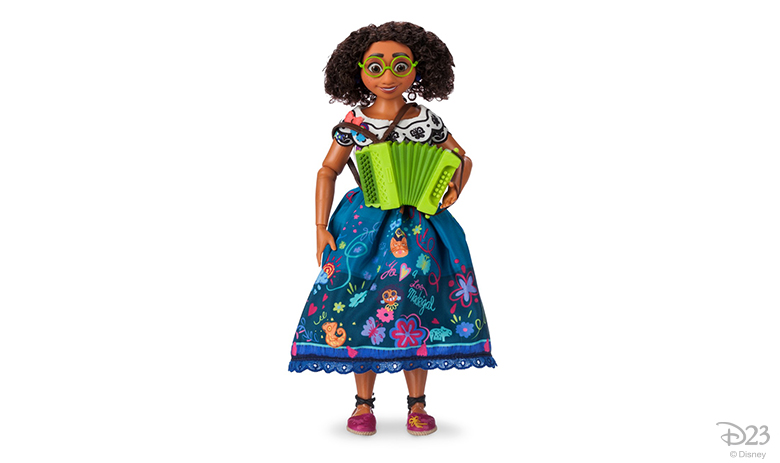 Encanto Sing Mirabel Doll
Funny, lovable Mirabel is the heart of the Madrigal family. This detailed doll includes her movie-inspired outfit and accordion. Press the button to hear her sing "The Family Madrigal," one of the songs (written by Tony® winner Lin-Manuel Miranda) featured in the film.
Magical Casa Madrigal Playset
Journey into the amazing Casa Madrigal and bring the gifts of the Encanto to life! Designed to be just like the family's vast and extraordinary casita, this playset includes lights, sounds, and movement features, and stands over 15" tall—unfolding to reveal three floors with seven furnished rooms. Includes a Mirabel doll which can unlock a magical, musical surprise!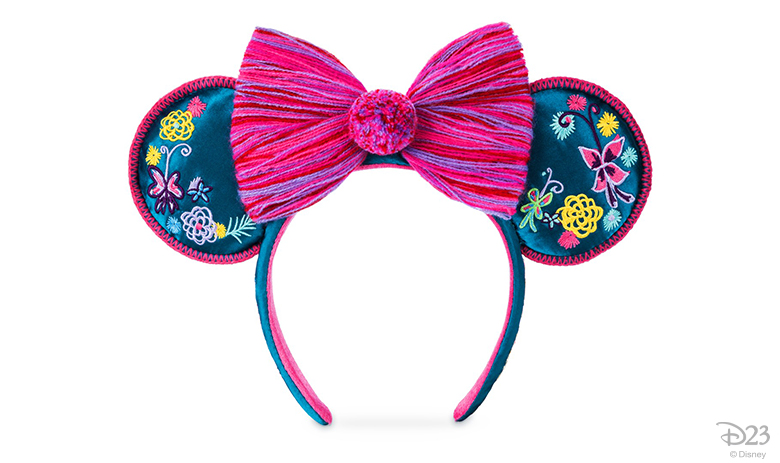 Encanto Ear Headband
Inspired by detailed embroidery on the costumes seen in Encanto, this colorful Minnie Mouse ear headband features embroidered flowers; a striped bow with pom center' and "Magic awaits you" text along the side.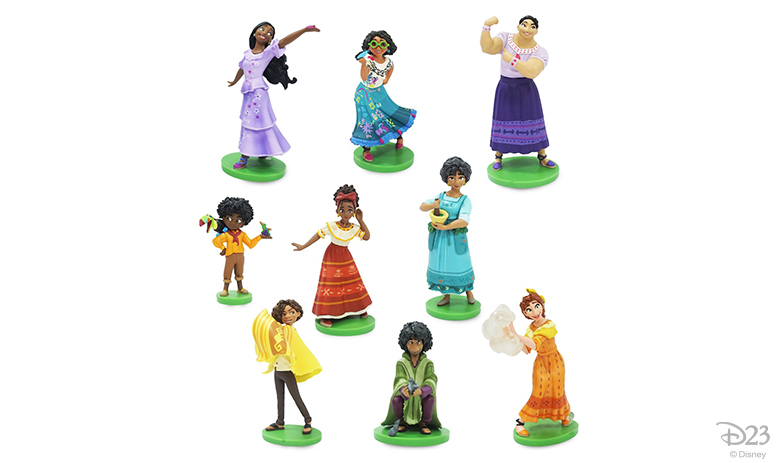 Encanto Deluxe Figure Playset
Celebrate the Madrigal clan and the fantastical, enchanted Encanto they call home with this deluxe playset featuring nine fully sculpted figures from the film.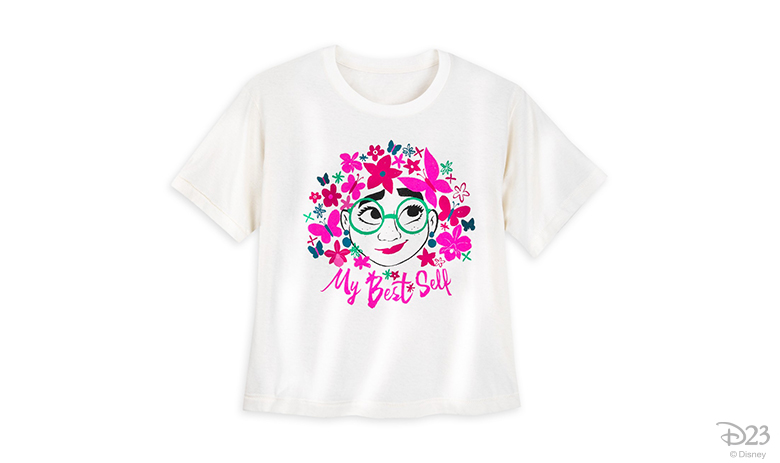 Mirabel "My Best Self" Encanto Tee for Women
Be your best self along with Mirabel in this stylish semi-cropped top. With short sleeves, ribbed crew neck, and vivid color palette, this top is as beautiful as a butterfly!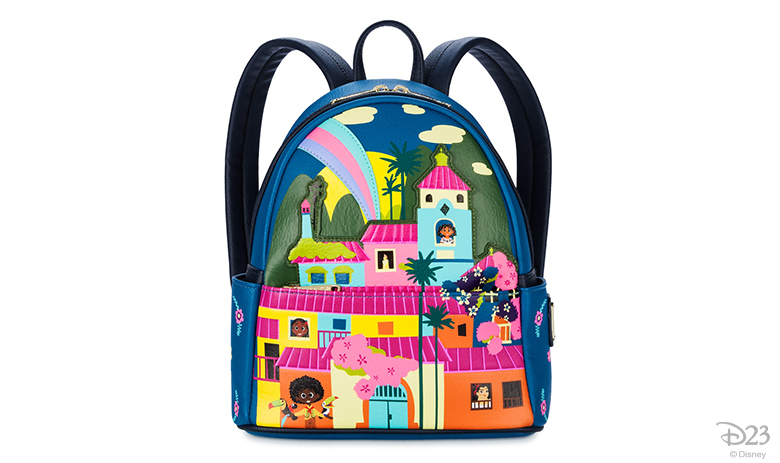 Encanto Loungefly Mini Backpack
Celebrate the rich style of Encanto with this simulated leather mini backpack. An appliqué and colorful screen art of the Madrigals' home fills the front of this handy bag that also features side slip pockets and a front slip pocket.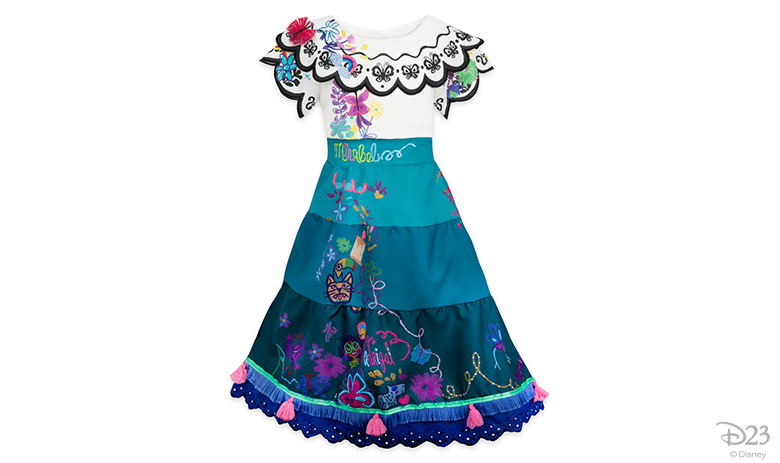 Mirabel Costume for Kids
This Mirabel costume is as enchanting as the Madrigal family! Featuring a wide, round neckline and short sleeves, the dress boasts scalloped edges, fringe trims, butterfly appliqués, and other vibrant details inspired by the film.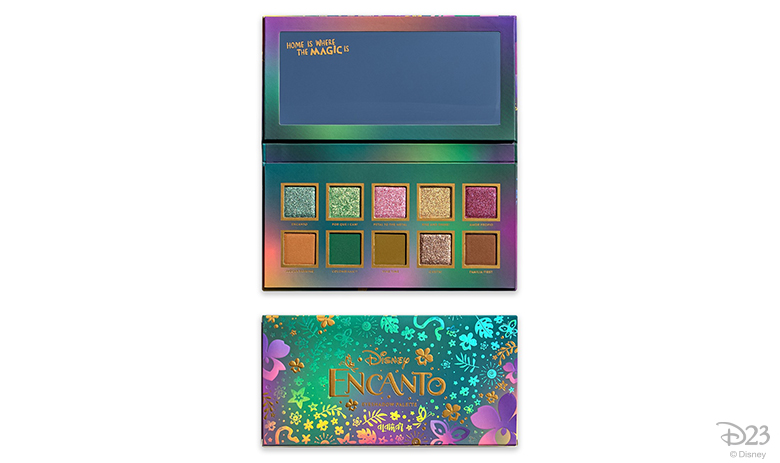 Encanto Eyeshadow Palette by Alamar
Taking its cues from the film's distinct look, and reflecting its central theme, this Encanto Eyeshadow Palette by Alamar is inspired by the magic of home. This rich collection of 10 vibrant colors is an homage to the three things that make the film so magical: Colombia, with its unique and boundless beauty; family, whose love keeps us grounded in who we are; and the inner magic that comes from loving yourself unconditionally.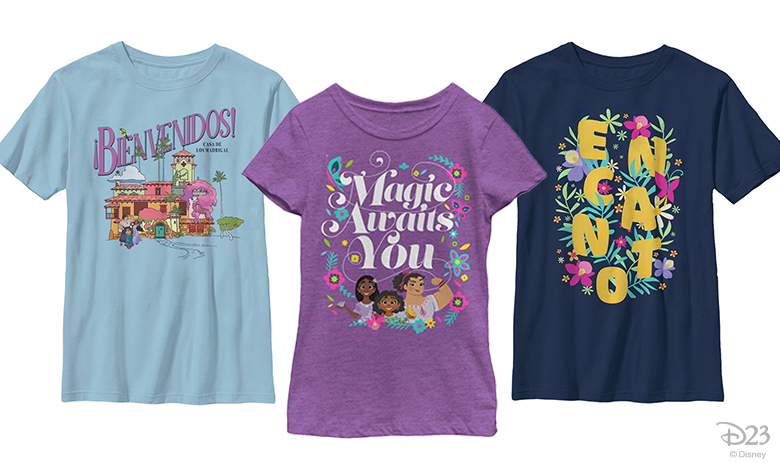 LATAM Local Artist Collection – "Styled with Encanto" (Target Exclusive)
Explore the color and vibrancy of Disney's Encanto through the eye-catching artwork of four Colombian artists, featured on apparel for fans of all ages.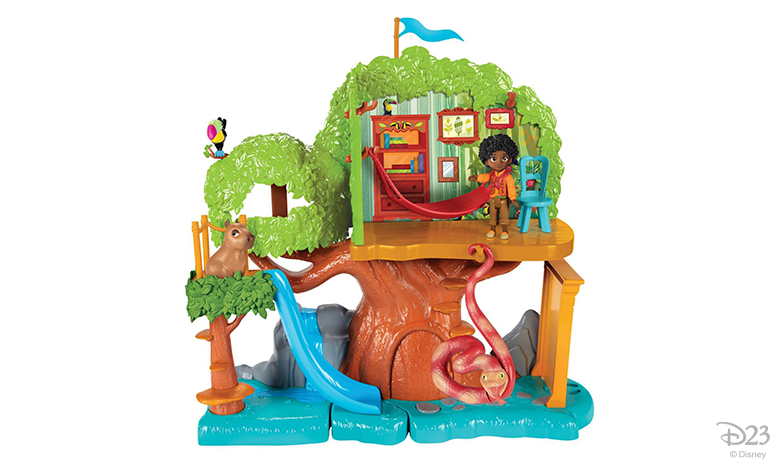 Jakks Disney Encanto Antonio Tree House Playset
Antonio's magical gift allows him to communicate with his animal friends. Explore the powers of his gift in this Tree House Playset!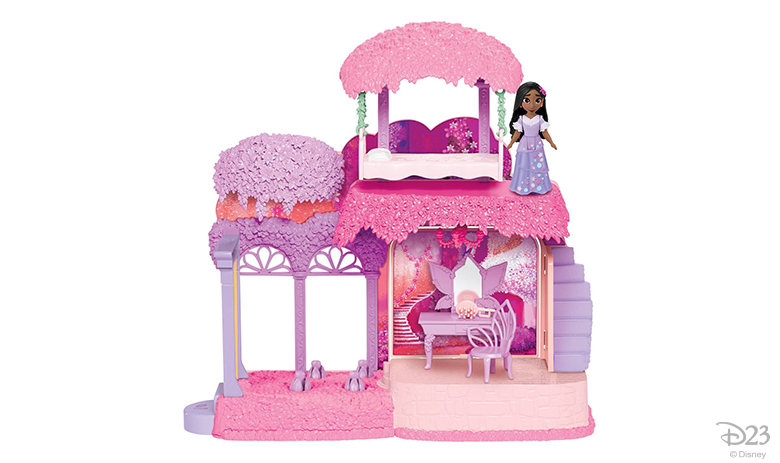 Jakks Disney Encanto Isabela Garden Room Playset
Isabela's magical gift allows her to make flowers bloom. Explore the powers of her gift in her Garden Room Playset.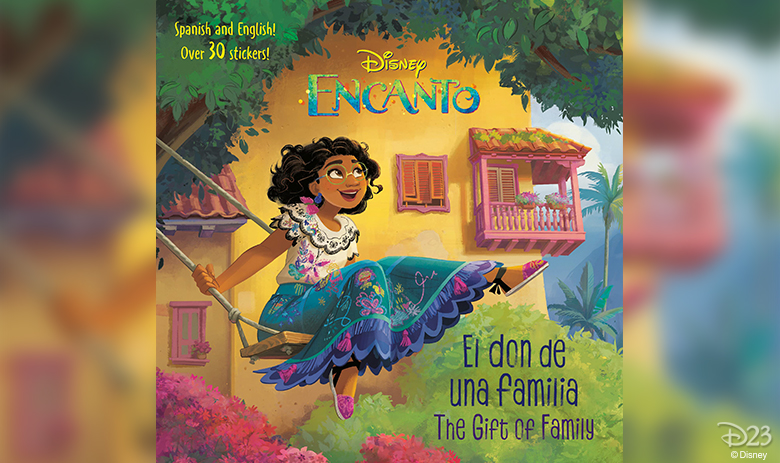 El don de una familia/The Gift of Family
Fall in love with the story of Encanto all over again! Girls and boys ages 3 to 7 will love this bilingual storybook based on the animated feature film.