Looking for a new way to awaken your workout and training plans? runDisney brings us a fun mission with a Disney+ movie workout. With this workout you can combine getting in shape with your love for Star Wars.
[google_ad]
AdventHealth, the Official Medical Provider of runDisney, created a fun, unique workout that you can do while watching your favorite Star Wars movie or show.
Take a look at it below: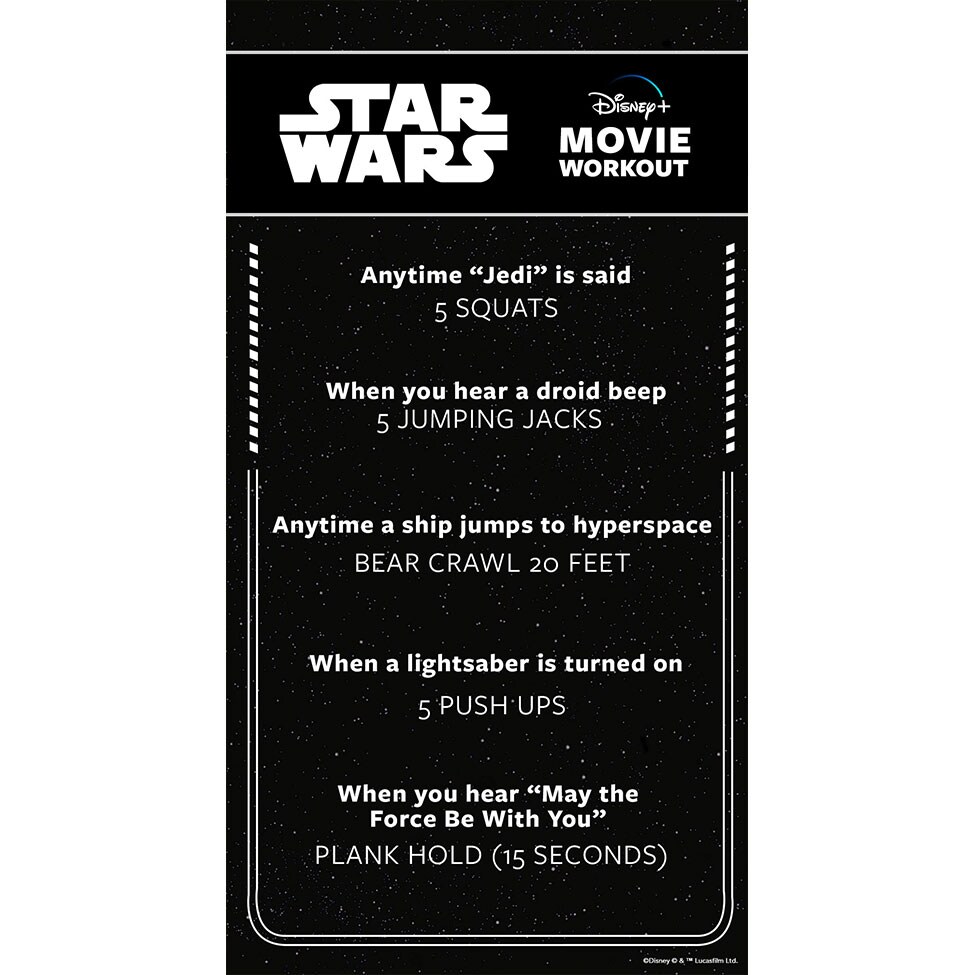 [google_ad_btf] 
Get active the next time you put in a Star Wars movie or show with these exercises. This is a fun way to bring some active movements to movie watching this spring. Get the whole family involved this week!
Source: runDisney